How Can Life Coaching Improve Your Company and Personal Life?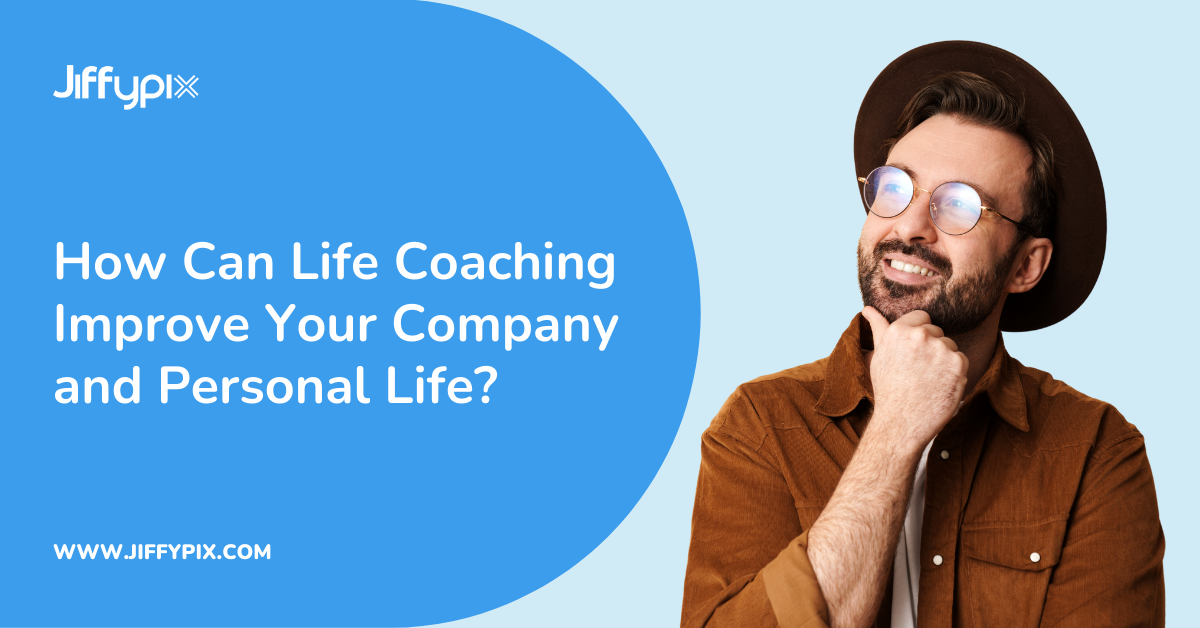 What is life coaching
Life coaching is the art of facilitating one's potential development, to achieve coherent goals and in-depth changes. In this process, a Coach helps people clarify their goals, whether personal or work related, and set out to achieve them.
We can say that a life coach is a personal coach. However, personal coaches specialise only on a specific aspect of life, life coaching can be broad and can be applied in many areas whether it's about reaching business goals, improving relationships, personal development, or developing and mastering existing skills, etc.
I'm sure you have encountered at least one of these terms below..
And you might be wondering what these other coaches do?
Personal coaching:

Seeks to help the well-being of a specific person, not only in mental but also with occupational health. Encouraging one in developing new skills that can be applied in daily life. It is also called life coaching.
Sports coaching:

Focused on athletes to help them succeed in their chosen career and help make them improve their sports performance.
Business coaching:

Provides guidance and assistance to a business owner in managing a business by advising how they can identify and execute the vision of their business and how it fits in with their personal goals. 
To put it in a much simpler concept, if you try to combine all kinds of coaching forms out there, It will lead you to life coaching.
Life Coaching in Personal life
Life coaching is used in human development processes. It uses various coaching methods to help you cope with stress and anxiety from your day to day activities, improving your self-esteem, building better relationships with other people, etc. It can work for anyone regardless of their individual traits, values, or religious beliefs. Having a life coach can help you in becoming the best version of yourself, that leads to being able to easily establish good and harmonious relationships with others, and becoming a better member of the society.
Life Coaching in Companies
Running a business is a non-stop journey where you can face many obstacles. Having a healthy mindset is essential to be able to overcome the different challenges that may arise. Oftentimes, one can easily get demotivated when facing a lot of difficulties so if you want your company to become successful, you will need a life coach that will train and guide you on how to fight for your dreams. Life coaching involves motivational coaching methods for you to strive in reaching your full capacity to achieve your ultimate goals.
But what are its benefits?
Below you can find the advantages of life coaching for companies:
1. Improve teamwork
Life coaching applied in companies can improve teamwork because it favors cohesion among members. Currently, team building and group coaching have a great weight in leading companies.
2. Enhance individual skills
Not only does it improve group performance, but it also improves the performance of people, who as a result provide better quality work. Of course, individual work affects group work.
3. Helps clarify roles
Roles in the company are important, because when one person assumes roles of another worker, it can cause what is known as role conflict. Role conflict negatively influences the well-being of workers, as it can cause job stress and  burnout.
4. Allows you to define realistic goals
Coaching is useful, among other things, because it allows people to restructure their beliefs and set more realistic and achievable goals that do not generate frustration. This occurs both at the individual and organizational level.
5. Increase creativity
This method encourages self-discovery, but it also makes workers value different alternatives that arise in different situations. It helps generate ideas and, therefore, also allows a transformation of reality to occur and creativity increases.
6. Reduce conflicts
It can also  discover tools that help to overcome obstacles and conflicts that may arise in the day-to-day of a company. This is also key to achieving healthier and more productive relationships.
7. Improves well-being
Employees and senior managers, in this self-learning process, achieve a healthier  well-being through coaching, because thanks to self-observation and the tools that coaching facilitates, they manage to increase their emotional intelligence and, therefore, their happiness.
8. Increase productivity
Coaching is not only key for workers, they feel satisfaction. This satisfaction also makes people perform more and feel identified with the company. This results in an increase in the productivity of the company.
9. Greater adaptability to change
We are in a time of change in the world of business, but there are organisations that do not have the flexibility to adapt to transformation effectively. Life coaching helps senior managers to reflect, and this also influences their subordinates and how a company adapts to the new reality.
10. Influences motivation
Without a doubt, coaches are seen as motivators. But it is also necessary to know how to distinguish quality coaching from that which is not. By provoking reflection, providing feedback and achieving improvements, coaching motivates people who are part of the company.
How Life Coaching should be carried out
In your sessions, you will be assessed by your life coach to find the real concerns for you to improve
It is important to absorb all the advice and information that you will receive.
You need to ask questions
You must be neutral when assessing the situation
Create an action plan
Conclusion:
Life coaching is definitely the best coaching method in today's world. And the proof to back this up is the growing number of people who hire life coaching services on a daily basis. In life coaching, it is necessary that the person seeking help is already motivated to develop and with an open mind. A Coach provides you with motivation and support in difficult times. They help in channeling your motivation so that it is reflected in productive work. First, the goals to be achieved are identified, the current reality is analysed, and work on an action plan to achieve them can begin.
As you can see, life coaching can be a powerful tool which gives people the opportunity to change their lives because it leads us on a pathway to success. Here is the summary of what it can do for our Company and in Personal Life: